We are pleased to announce the completion of two following projects:
Cape Fear Museum – Outdoor Learning Environment
New Hanover County Government Center Rear Parking Lot
The Museum project consisted of demolition of the existing parking lot area and converting the area into an outdoor park like setting with interactive land and water features that explains the history of the Lower Cape Fear region. The Outdoor Learning Environment consists on concrete walkways through a park like setting with sculptures, gardens, and interactive exhibits.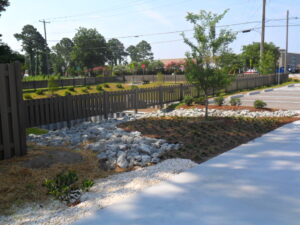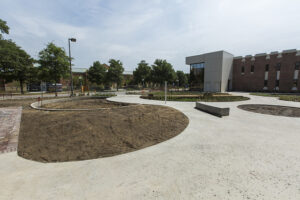 Watch this video on the install.
The NHC parking lot project consisted of the prepping the existing pavement and asphalt overlays, full depth patching, edge work, and driveway reconstruction. It included asphalt removal, concrete curb and gutter, full depth cut and patching, landscaping, sealcoating the parking area.